Welcome to the World
Mr M and I decided that we wouldn't be getting Baby M christened but we wanted to mark his arrival with a special occasion. We pondered for a while as to what to do, we wanted the whole family to be involved but with many travelling hundreds of miles from the North and from Wales it would need to be somewhere where guests could stay. I began searching for big party houses around the Cotswolds and luckily came across Kate and Toms. They are all about good times and friendly luxury.
Whatever the occasion, whatever the backdrop, we have an incredible house for you.
I browsed their website and found a couple of properties I liked the look of. Well, I liked the look of them all but ones that would be suitable and in our budget and slept enough people for us to get everyone together.
We settled on Drakestone House, situated in Dursley, Gloucestershire. It sleeps up to 25 guests and the living spaces and grounds were extensive. We chose to have the party near Christmas so we could make a weekend of it and have a family Christmas too.
Once the property was booked I set to work making invites, decorations and planning for the weekend. We chose to do all of the food too. As you can imagine; mentally preparing and catering for 20+ guests for 3 days was slightly challenging.
Drakestone House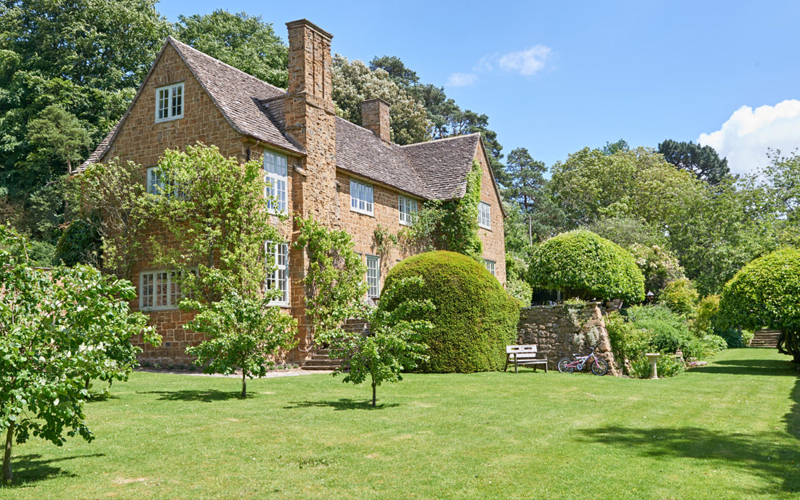 The house is vast but so homely its full of surprises at every twist and turn and is so beautiful. We can see why so many people choose to get married here. I'd love to see it in the summer when the wisteria is in full bloom over the garden room. Drakestone House is the perfect wedding and private celebration house.
Drakestone House has stood on the edge of Stinchcombe since 1911.It's one of the last country houses to be built before the start of World War One. Reflecting the influence of the Arts and Crafts movement throughout the house it boasts stunning period features, one of the most fabulous Cotswold Yew gardens designed over 100 years ago and stunning countryside views.
The Party
We wanted a photographer to mark the occasion, we were recommended by a friend to book Rachel Lilly Photography. Rachel had shot some amazing pictures of a friends family and she managed to capture their personalities perfectly – which I love. I love natural split second moment, un-posed photos.
We chose a monochrome theme for Hugo's party as I love to dress him in monochrome and his bedroom is decorated in a monochrome theme. (I went through a monochrome phase in my teenage years, that evidently has never left me!) Every little detail was monochrome to the max!
Monochrome Cake
My best friend Jenni who happens to run a cake business; Two Little Cats Bakery, was briefed on a cake that was in line with the monochrome theme. She took inspiration from the back of the invites and these amazing Sleep No More Panda Leggings which he would be wearing. (I wish they would make these in adult size because quite frankly I would rock a pair of them!) Inside the cake was a beautiful rainbow display of funfetti! It was such an awesome pop of colour to the monochrome surroundings!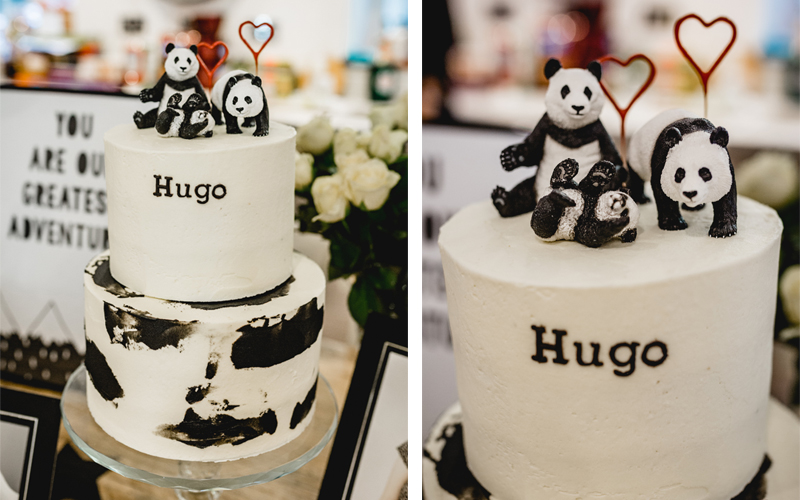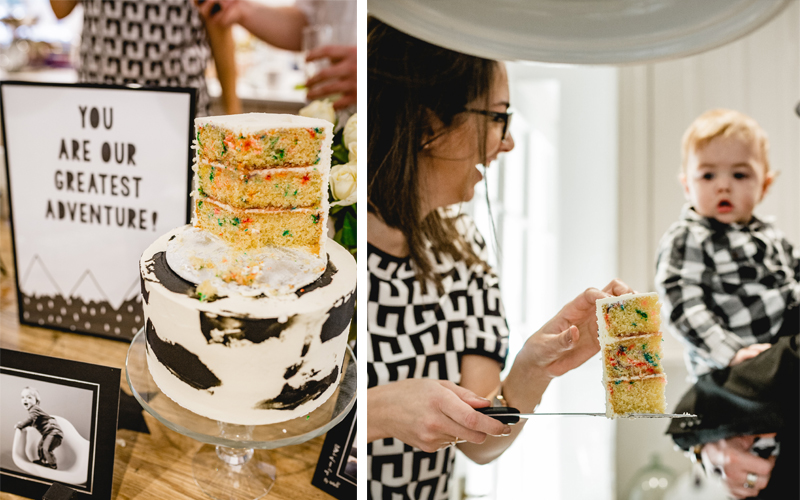 Time Capsule
Don't the best ideas come from Pinterest? I saw lots of people doing this for first birthday parties but with his birthday being so close to Christmas and not being able to get everyone together for it I thought this would be a great idea for the party. I designed and printed cards and stickers for guests to write letters and draw doodles and answer questions to pop in an envelope along with a Polaroid photo and seal up for Hugo to open on his 18th birthday in 2036. It's crazy writing that because it sounds so far in the future and extremely futuristic!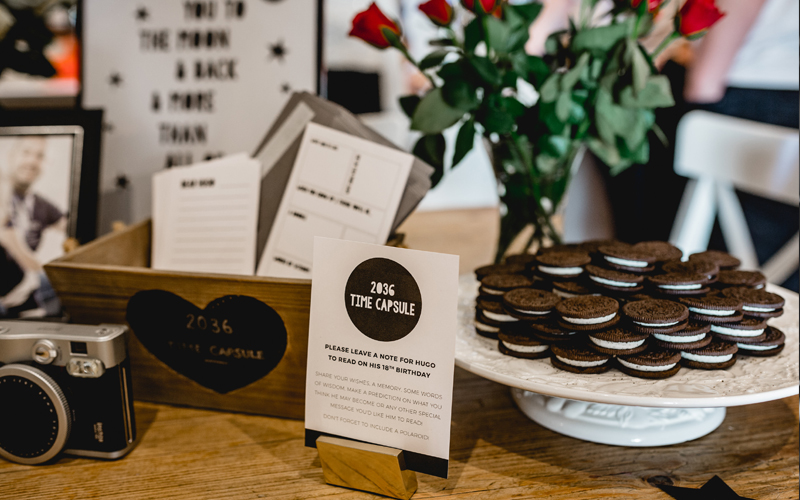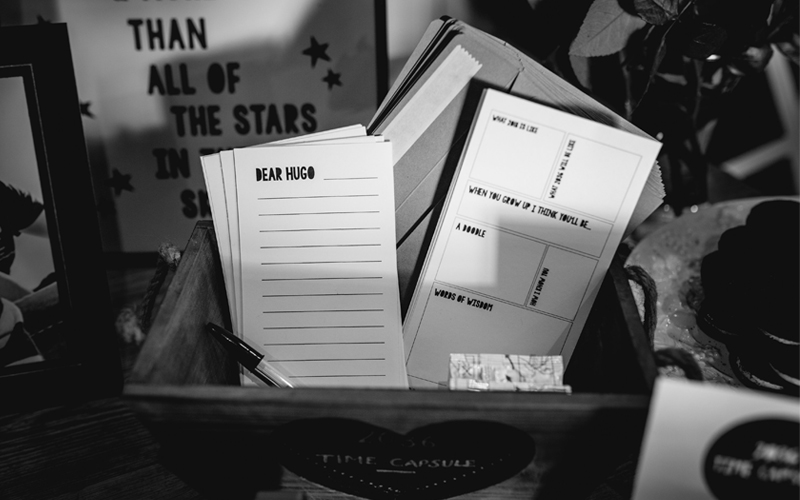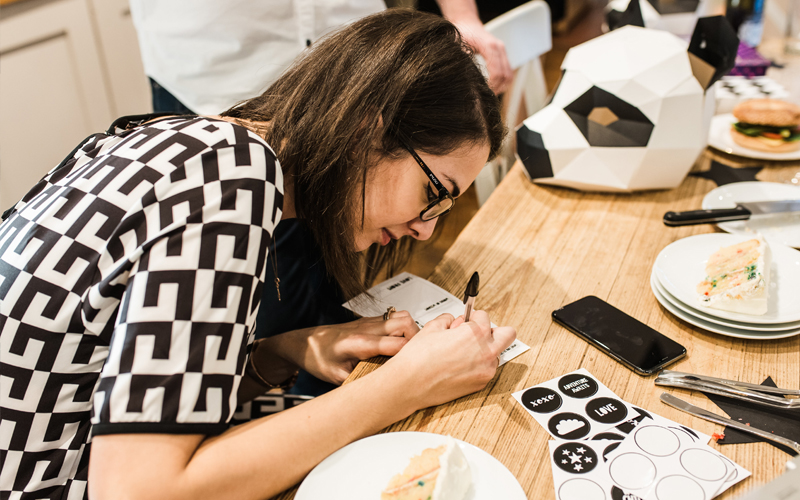 Cocktail
Would you believe there's a cocktail called a Hugo? That just happens to be made up of my favourite drinks?! The cocktail ingredients are as follows:
The Hugo Cocktail
Elderflower Cordial
A Dash of Soda Water
Top up with Champagne
Finish with ice, fresh mint and a lime wedge!
Simple refreshing and gets you tipsy pretty quickly!
Panda Masks
Following on the panda theme I couldn't host a party without making some masks. I spent about 30 hours making masks for our wedding which went down a treat. For this party I decided to make two panda masks using the amazing Wintercroft templates. I'm a massive fan of these masks, they take patience and dedication but are so worth it as they look amazing!
Decor
A party with out cake or balloons is just a meeting amIright? I picked up some silver letter balloons from Hobbycraft to spell his name along the ceiling above the kitchen table, we strung stars at either end. I cut out stars from black card and dotted then across the table. We had monochrome flags from Amazon lining the ceiling and beautiful A3 prints on the table. It's so difficult to plan and prepare to decorate somewhere you've never seen or been before!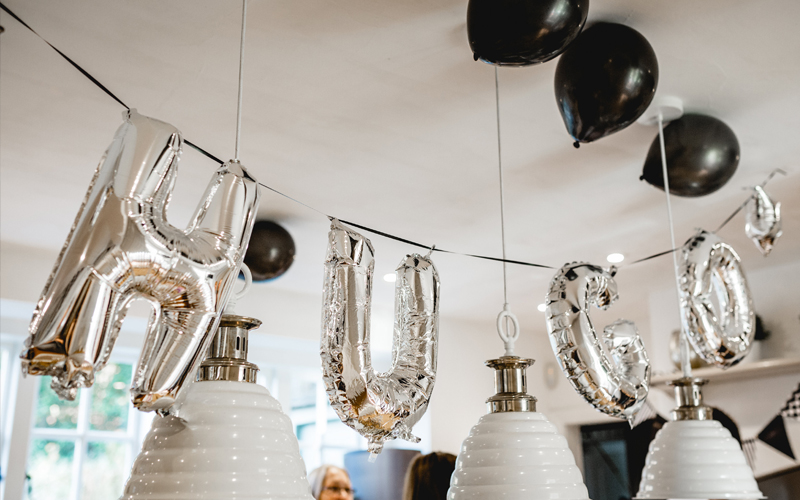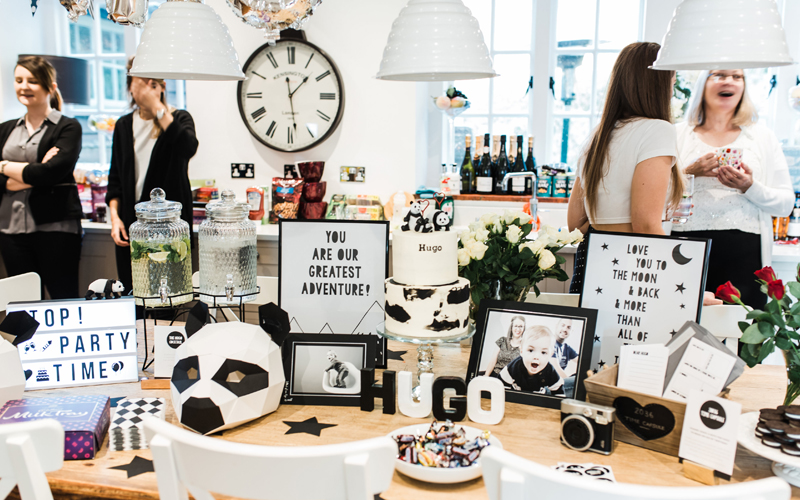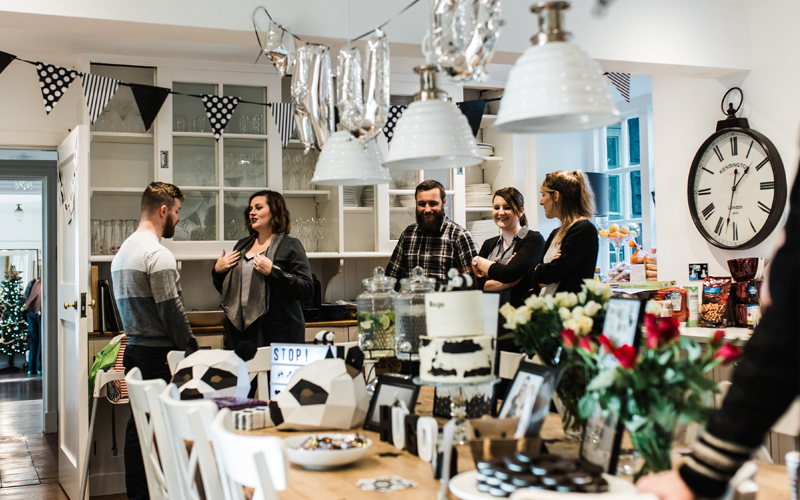 Outfits
Just before we had the monochrome party, Mr M, Hugo and I escaped for a lovely shoot in the garden. The sun was shining and we were all donning out plaid shirts. We love to twin with him and we love our plaid shirts so thought it would make for some nice photos! Rachel was extremely patient with a tired and hungry Hugo and managed to get some amazing shots!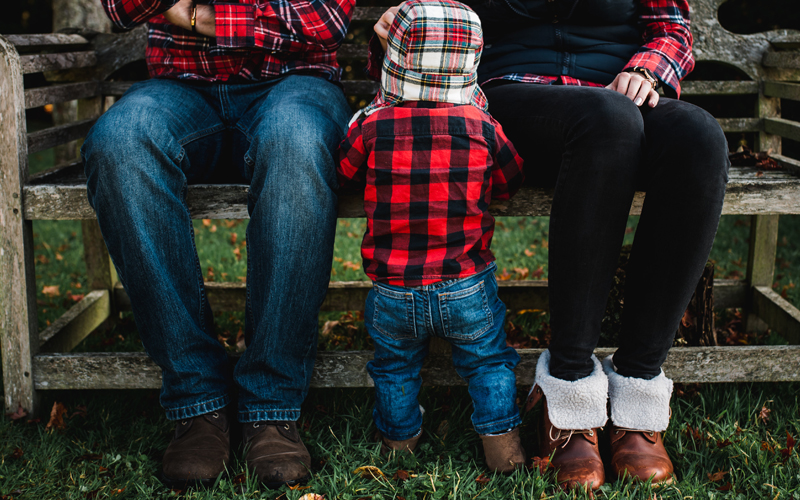 We asked everyone to wear monochrome for Hugo's party and no one disappointed! It looked amazing and Rachel captured it beautifully. Everyone's personalities shines through in the photos which I just love love love. As mentioned before Hugo's leggings are from Sleep No More and his black and white shirt from H&M. My monochrome dress was a bargain at £18 from Boohoo and over the knee boots were a steal in the ASOS sale last year.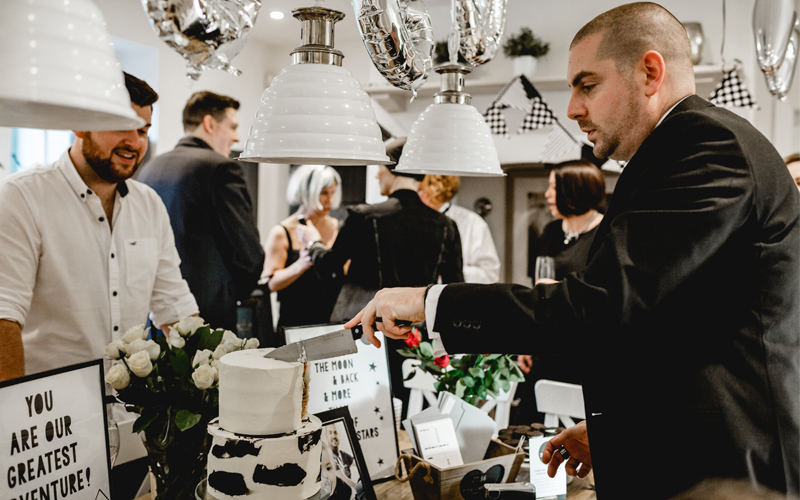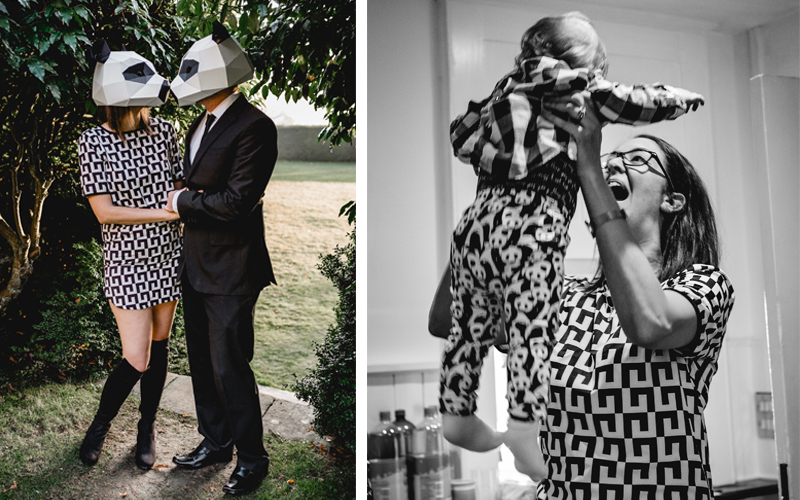 I'm so thrilled with all of the photos from Rachel. I can't wait to book her again in the summer to capture some more beautiful memories!