Some links in this post are affiliate links. This means I may receive a small percentage of a sale if you click these links and purchase a membership.
---
Last week I purchased a joint membership for Mr M and I for the National Trust. I grew up being taken from historic houses to parks to castles and gardens during my summer holidays as a child and wanted to continue this with Baby M.
Dyrham Park
Our first National Trust stop was Dyrham Park in South Gloucestershire which is an ancient deer park, 17th-century house and garden. I have a slight obsession with deer so this was high up on our to do list with over 200 deer on the grounds!
Family Time
We met my parents who travelled up from Wales for the day. The weather was gorgeous and the gardens are a perfect place to wander around and have some lovely family photos.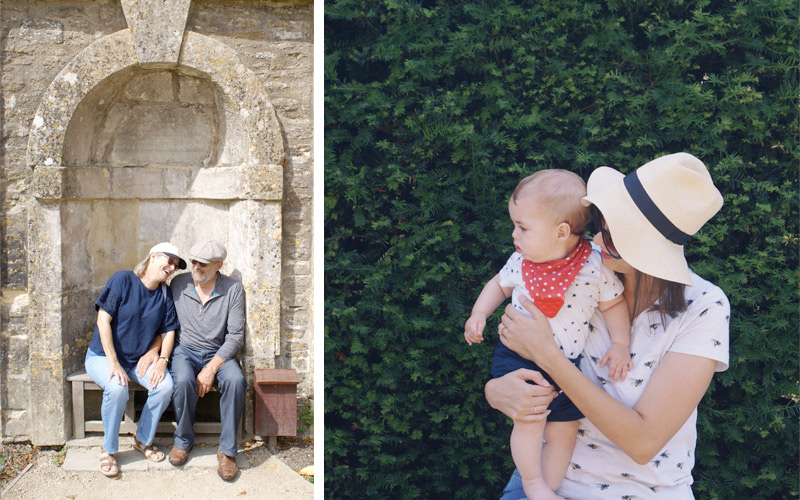 Family Friendly
There are two natural play areas around the grounds and they run regular events throughout the year and during big holidays. There are baby-changing facilities at the car park and near Dyrham House. Front-carrying baby slings and hip-carrying infant seats for loan whilst in the house. Lockers are provided for buggy / changing bag storage while looking around the house.
Things to Do
Trails
There are 3 trails / walks around the estate that all start at the car park and then there's the house and the garden. We opted to do just the house and garden with the little one as we knew the weather would be nearing 30ºc at the hottest part of the day.
House
There is currently a £2m transformation project underway to transform the house after a £4m conservation project to replace the roof in 2015. We had to sit out the house visit as the buggy wouldn't fit in the locker but will definitely be visiting when we go back next! There are free children's quizzes and trails in the house for older children, I can remember doing these when I was younger being taken to National Trust properties and they definitely help alleviate boredom and keep a child interested.

Garden
An orchard, formal gardens, long borders and masses of colour. I love exploring gardens and coming up with plant ideas and placement for my own garden. There are two pools and a secret woodland walk. Flowers and wildlife are in abundance here.
Deer
With over 200 deer roaming the estate there's a high chance you will see some grazing! I felt so lucky to be able to see a group of deer grazing near the house, we managed to get quite close to them and get some good snaps! I love introducing Baby M to new animals and experiences so this was perfect!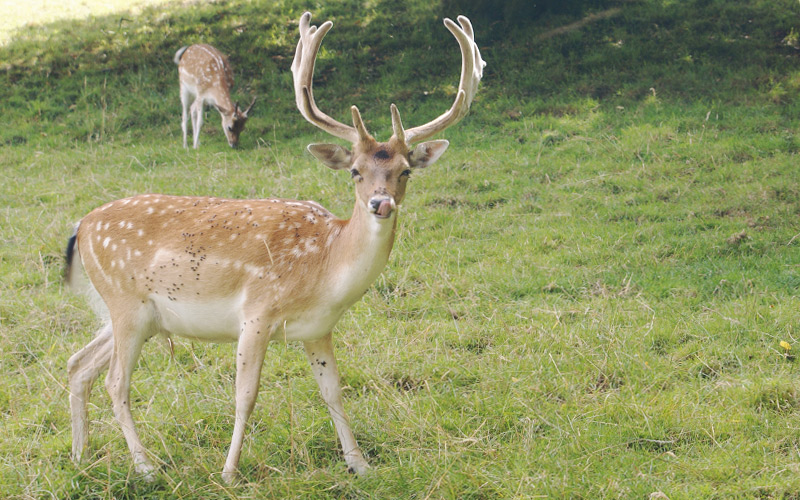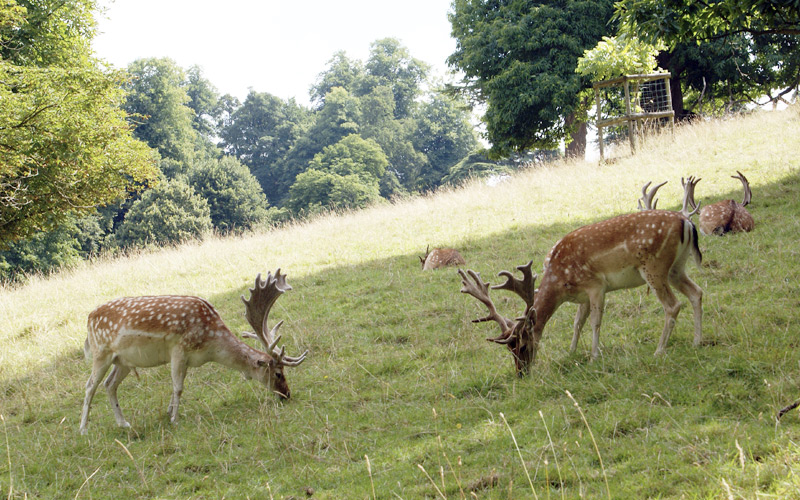 Cattle
As we left the car park for the walk to the house there were hundreds of cattle crossing the path; it was quite surreal being able to walk among them and them not even be bothered by you being there. Most cattle fields I've been through has resulted in having to run to the nearest stile to escape!
Cream Teas
No visit to a National Trust property is complete without a cream tea! This was one of the best cream teas I've had in a long time! The scones we DELISH!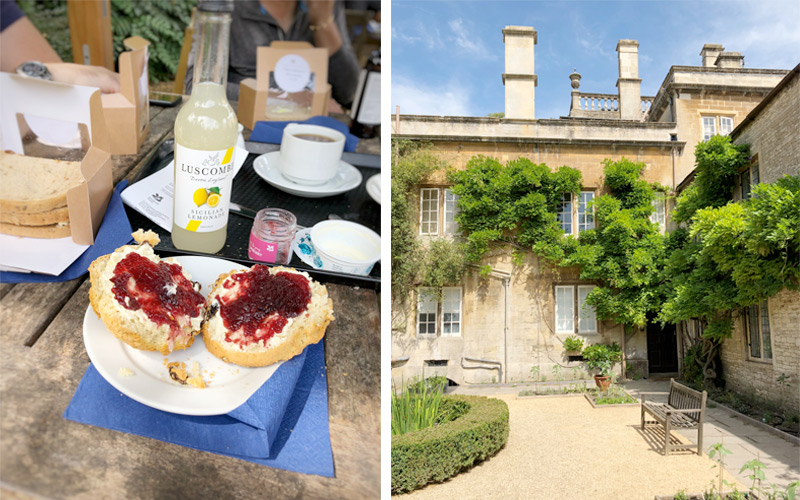 Essentials
Water
On a hot day take lots of water especially if you plan on exploring some of the 270 acres!
Camera
Lots of picture taking opportunities around the grounds.
Sun protection
There's not much shade when walking around the gardens in the summer. Hats and suncream is a must.
Child Carrier
If you're travelling to Dyrham Park with a baby/young child and would like to go in the house; take a child carrier. We took our travel stroller too but even though it folds up tiny, it wouldn't fit in the lockers provided so we had to sit exploring the house out. Although it was handy for nap time.
---
Are there any National Trust properties you would recommend? Leave a comment below or tweet me @xxmissbirdyxx