Please note this post does contain affiliate links.
This is the most fun part of moving house am I right? The evenings snuggled up with a blanket and a Pinterest board letting your imagination run absolutely WILD is one of my favourite things to do.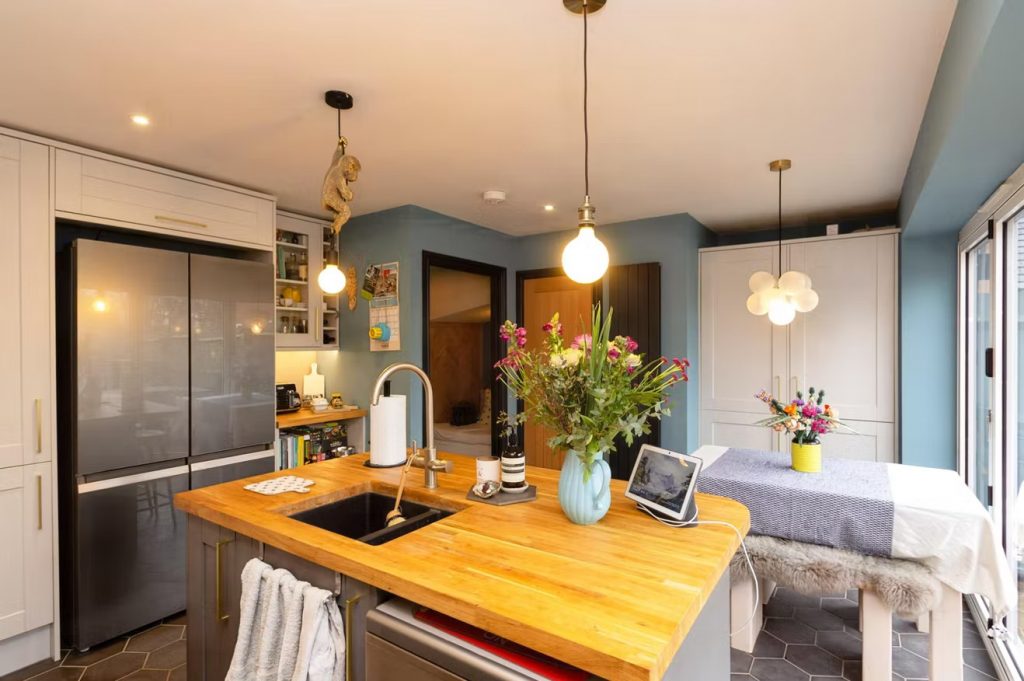 Our current house was sold instantly on how it looks (our buyer has even asked for details of some of the light fittings and paint colours to keep it as it is)! It's been a labour of love over the last couple of years but we're both at a point where we don't feel like we can give this house any more. We've reached our growth limit here and have run out of steam with it (and space) it's definitely time to move on to the next project!
… but Amber, what *is* the next project?
I'm going to fill you in on some more information only when we're in the house. I still can't quite believe this property will be ours so for the time being I'm keeping my cards close to my chest but I will tell you… it's old and full of character and quirks.
Styling
While both me and Mr M have a similar style I feel that with this building we need to be sympathetic to its history and it's going to be a balancing act of fusing our style with the style / history of the new house. I'm actually really excited for the journey, the current house was a new build, a blank boxy canvas lacking any kind of character. We managed to change it and improve it adding our character to it, where as the new one is a complete challenge that will take lots of consideration. That degree in Interior Design will definitely come in handy!
What has caught my eye?
Here's a selection of things that have caught my eye that I might be able to bring into the new house.
What's on my watch list?
I don't think my eBay watch list has *ever* been this full! I'm looking for some key vintage pieces (I never know how far back is considered vintage or when it becomes antique!) but some really cool old stuff. I want to live in the house before we choose key pieces of furniture. I'm such a big believer in working out how you use a space before you design it. You get better longevity from the overhaul and you're spending less money by investing in pieces you're not going to chop and change.
I'm searching for more knick knacky bits like decorative plates and artwork but again I don't want to buy anything until we're in.
Theres one key part of the house that I have designed and it involves a lot of plaster ceiling roses. In my head this space will look amazing but will have to wait and see!
The garden I want to make a really social space with lots of different sections. Obviously there will be space for bees, chickens and vegetables but here's a couple of products I've been eyeing up for outside:
Now I must dash and make some lunch. I'll be back soon with some more inspiration posts and recommendations of service providers for the home selling and buying process.
Sending love!
Ax