It's time for another throwback to our wedding, this time a look at our wedding speeches and toast – with tea!
Tea time
Drinking tea was something I had to include in our wedding day. We're pretty obsessed by tea and it played a part in how Mr M proposed to me.  After the ceremony and champagne reception Mr M and I would definitely be needing a cup of tea so we had decided that this would be during the time Nick our guitarist was playing and for the duration of the speeches.
We had the teacups and saucers brought out with the vintage teapots and we all had tea whilst mingling, listening to the entertainment and the speeches and finally we would do a toast with them. This went down really well, us British people love a good cup of tea to renew and recharge! Cheers! ☕️
Ruby Tuesday
I found the lovely Karen from Ruby Tuesday Events in the North East who has a whole selection of props for hire, including vintage teacups, saucers and teapots which were perfect! She provided an amazing service and I would 100% recommend her to anyone looking to add something a bit different to their wedding day.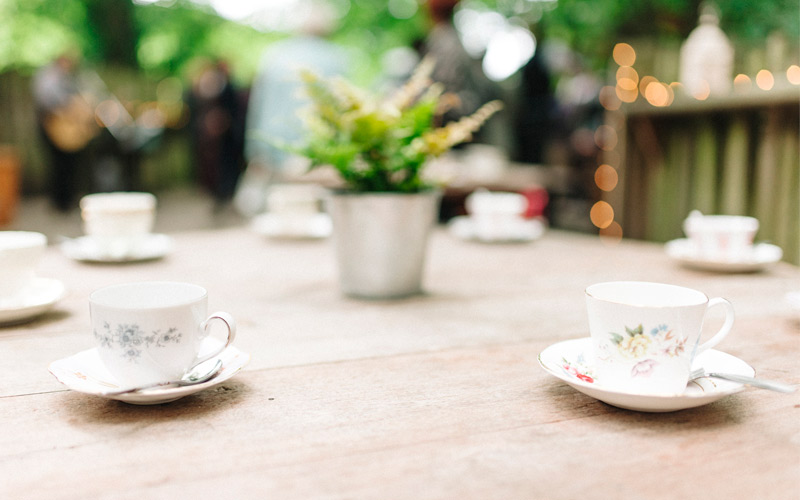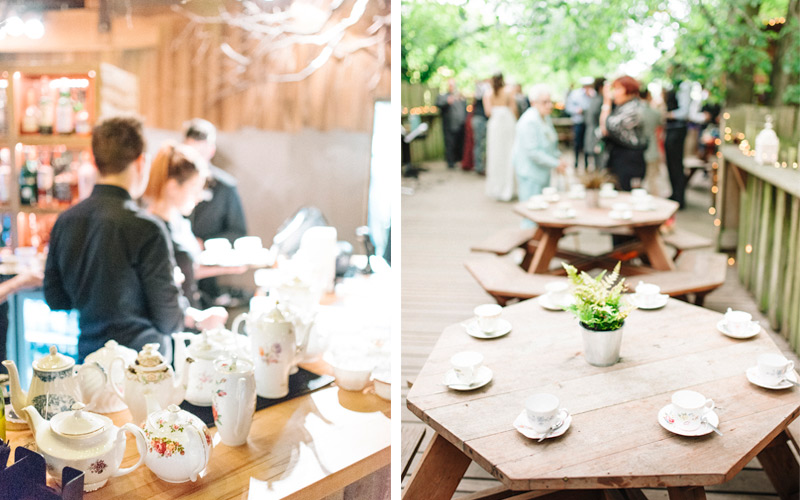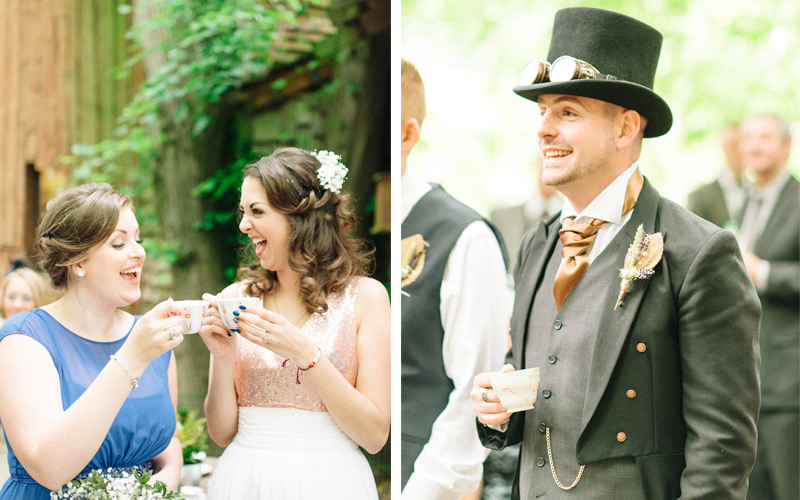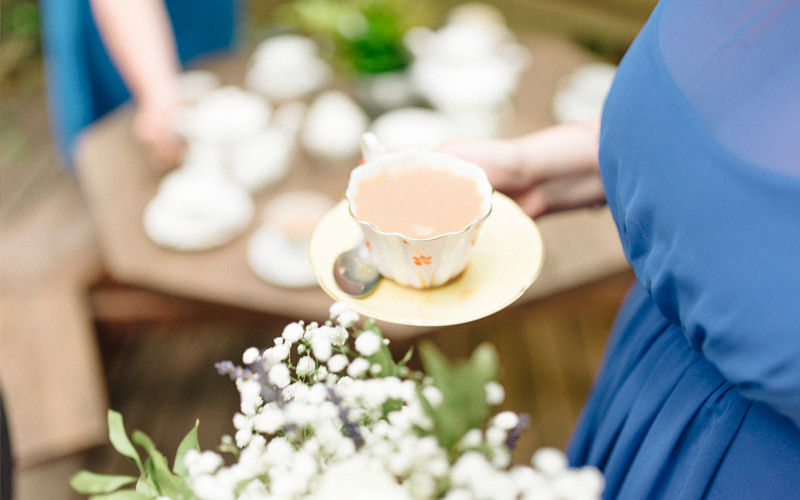 Want more wedding?
Take a look at my other posts here!
---
Images by Sarah Jane Ethan